On January 9, 2017 I wrote a post ("
Low Interest Rates And The Formation Of Asset Bubbles
") that mentioned the "Taylor Rule." As discussed in that post - and for other reasons - the level of the Fed Funds rate - and whether its level is appropriate - has vast importance and far-reaching consequences with regard to many aspects of the economy and financial system.
For reference, below is an updated chart depicting the "
Taylor Rule
" prescription and the actual Fed Funds rate, provided by the Federal Reserve Bank of Atlanta, updated as of August 11, 2017: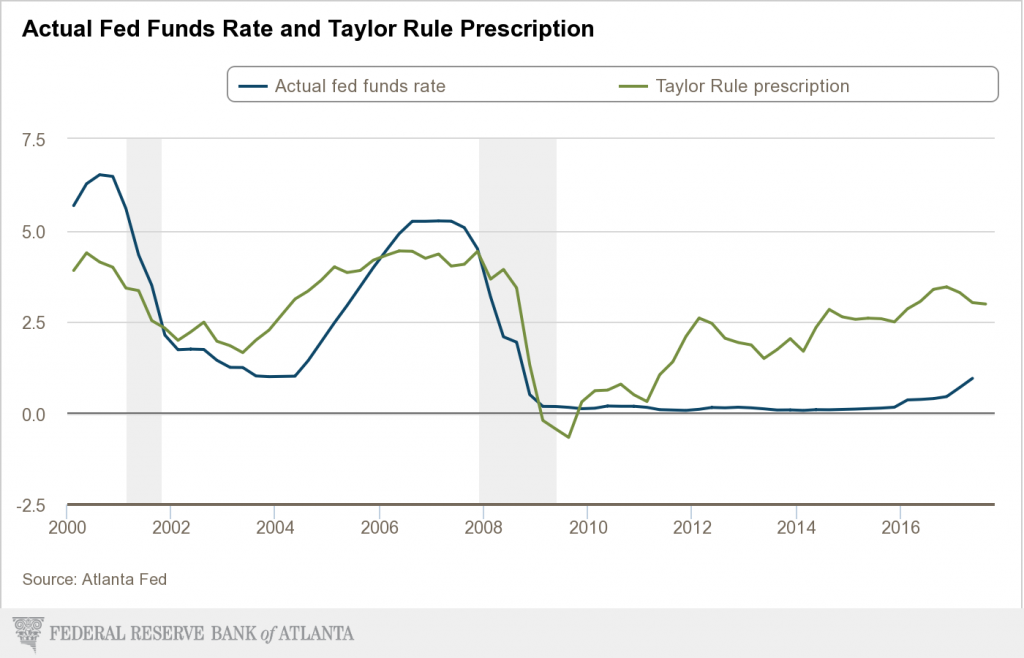 _____
The Special Note summarizes my overall thoughts about our economic situation
SPX at 2435.14 as this post is written